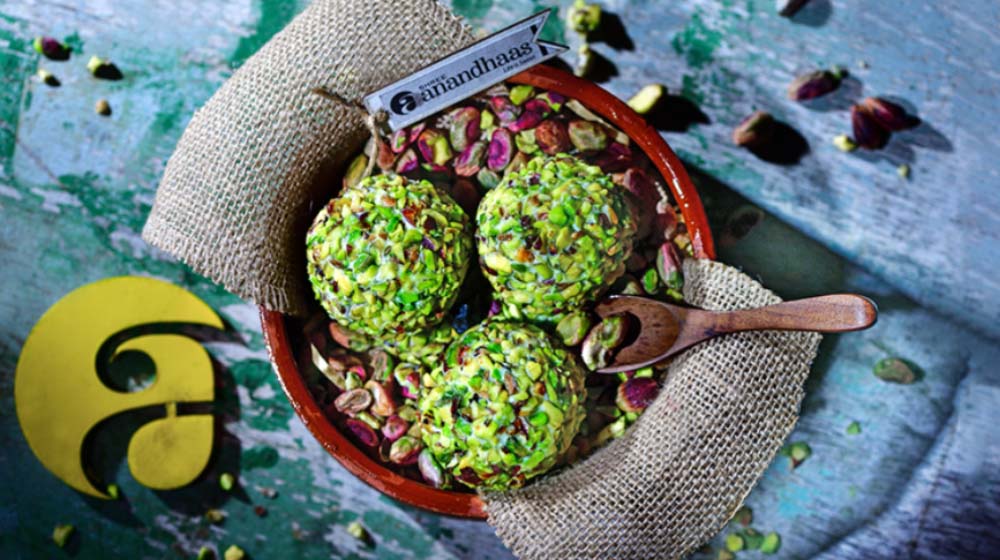 What are some of the must-try South Indian Sweets?
Whenever we think about South India, the image of dosas and idlis takes over our entire body. But did you know that South India is not only famous for hot crispy dosas and soft idlis with sambhar but also for its amazing varieties of sweets? 
Sadly, many of us are still unaware of the amazing south Indian sweets, which can become one's favourite in just one try.
In reality, we all love sweets, but most of us are not even aware of the south Indian variety of sweets available and don't even move an inch from the regular Indian desserts like Jalebis, Rasgullas, and Gulab Jamuns.  
This season, if you happen to witness any of these South Indian sweets on any occasion, try it at least once. 
We promise it will leave you wanting more!
With modern facilities, flavours from the south have started making their place in all our hearts. From the sweet laddus to the ghee-enriched Mysore Pak, many amazing southern creations can get any sweet lover hooked on to them for life. 
Let's discover some of the must-try South Indian sweets with this blog, as it's high time that these south Indian sweets get the attention they deserve.
Mysore Pak - A sweet lovers paradise
Also known as the king of sweets, Mysore Pak brings about instant drool in almost everyone. Made from generous amounts of Pure Ghee, premium quality Besan, Sugar & Milk powder, it's hard to resist another piece. 
If you are looking for great taste with no added preservatives, we might have just the thing for you. Mysore pak at  Shree Anandhaas is made with pure desi ghee and has complex flavours & simple textures combined in class, making it a beloved sweet delicacy. 
There are different varieties of Mysore Pak available nowadays. From Simple Classic Ghee Mysore pak to Badam Mysore Pak filled with the goodness of best quality cashews, now you can choose your flavour and enjoy this delicacy at Shree Anandhaas.
They prepare the sweet fresh after you place the order with no Preservatives Added & using the state-of-the-art technology.
You can also order Mysore Pak sweets online and get them delivered to your doorstep without any delivery charges above the order of Rs 500. Their online delivery system will not disappoint you and keeps the freshness and taste of the sweets intact.
Check out the other types of Mysore Pak here!
Laddu: An all-time favourite
Known for its unmatched and divine taste & texture, Laddus have reached a point in our hearts that no other sweet can.
With a melt-in-mouth kind of feel, this sweet is immensely popular across India and found in all celebrations and functions across the country. Be it Diwali or Holi; laddus are a necessity. 
Whether you are looking for tasty Indian sweets or bold Indian flavors to meet your cravings, at Anandhaas, sweets are prepared with great hygiene without compromising taste. All the sweets are made on order with longer shelf life and shipped in customer-specific packaging.
In south India, a variety of laddus is available for every taste bud. South India has everything from the goodness of best-quality cashews to aromatic rose and almonds combination. 
Have you ever tasted laddus and experienced textures like the crunch of the pistachio as the top layer with the creamy, luscious inner filling of cashew and pistachio?
Well, if not, then you're in for a treat!
From pure ghee laddu with high sweetness to kaju pista laddu with medium sweetness, Shree Anandhass has something for all taste buds.
Choose your favorite festive treat from our delectable selection of Indian sweets prepared with the highest quality besan, purest cow ghee, and certified sugar; check out premium quality Laddu with great taste ever found here.
It's Halwa Time
When we hear about Halwa, our mind immediately ventures to Gajar ka halwa, but have you ever heard about halwa sweets?
Yes, you heard it right?
Let us introduce you to the world of South Indian Halwa Sweets.
Ever heard of Mundhiri Halwa, this South Indian Sweet is made of good quality Corn flour, premium quality Sugar, and crunchy cashew nuts, which gives it a downright chewy-crunchy taste that will bombard your taste buds with amazing flavours and make it fall in love with itself. 
Or if you are looking for a medium sweet halwa, you can also try Fruits Halwa, a combination of fruits and crunchy nuts, which will make your heart go mmmmm.
And for the sweet tooth people, don't worry; we got you too. 
The Bombay halwa is the most famous halwa sweet, which can make you forget all sour things. This square shaped red coloured sweet is a South Indian delicacy made by combining premium quality sugar, pure Ghee, corn flour, and cashew nuts, giving it just the right sweetness with the crunch of cashews. 
Karupatti and Sugar Free: For the child within
Karupatti Sweets or sweets made of Palm Jaggery are an ideal snack for those seeking a healthy option.
If you love sweets but cannot munch on them for some reason, then karupatti sweets will make your day. Let us start with the top list, karupatti mysore pak. This Mysore pak is a little different from the others as it is made of Karuppatti(Palm jagger), Pure Ghee, premium quality Cashew nuts, and Besan.
Made of gram flour and rice flour, this sweet is made with palm jaggery syrup, giving this healthy and tasty snack a caramelized flavor. 
No chemicals, preservatives, or artificial additives are used.
With Online services available nowadays, you can order these amazing sweets to your doorstep in India and the USA. Although buying Indian sweets Online in the USA is a dream for many people because usually there are not a lot of options available, and even if there are, you might have to compromise on the quality and taste of it. 
But not anymore; at Shree Anandhaas, they not only use MAPtech for all their deliveries, but also all of their sweets are made hygienically and have great taste. 
So, instead of ruining your experience, you can shop for their South Indian sweets. Order and get a wide range of sweets with the best quality right at your doorstep. Not only do they deliver safely, but their products also have a longer shelf life. 
From gift boxes to bulk orders, they provide only premium-quality packaging.
No one can beat the taste of Indian desserts as these are made from many pure and good quality ingredients. Our sweets are loaded with milk, cardamom, nuts, pistachio, cashew nuts, etc. 
Just one bite and exotic Indian desserts can become your craving, particularly on festive occasions like Diwali, Pongal, wedding ceremonies, and others. 
If you're travelling somewhere, you can also carry these sweets as souvenirs. Often considered a good luck charm, these south Indian sweets can make anyone's day happy!
Indian foods have been named one of the grandest in the world. The desserts that follow are just as grand as the meals. One can say, our traditional Indian food is as diverse as the people of this country. 
Every state has its own flavour and its plethora of sweets.
North Indian cuisine is strikingly different from South Indian, giving us the option of food items. Here, we have tried to cover some of the best South Indian Sweets. 
Give them a try any chance; we are sure you will love them!
---