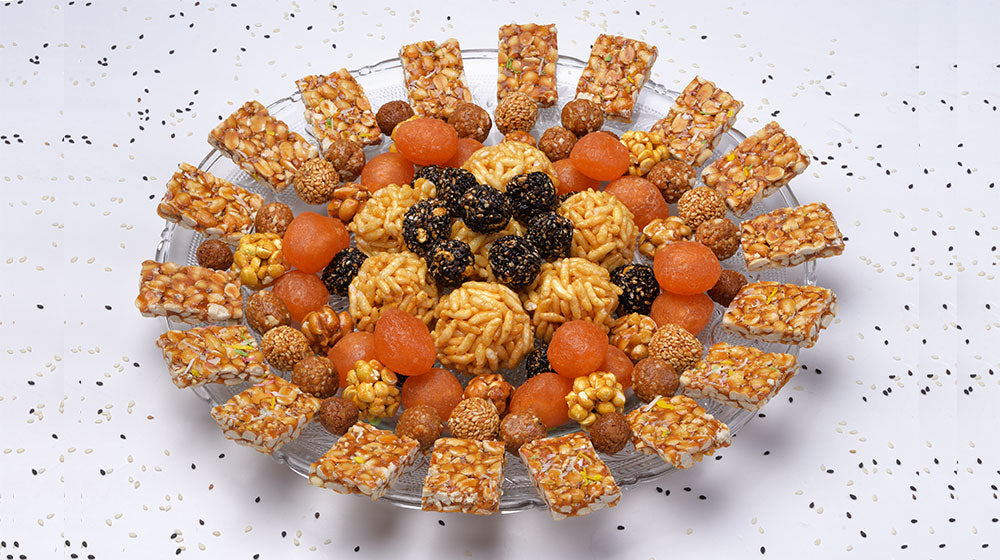 What are the Old Forgotten Indian Sweets?
Sweets have been an integral part of celebrations the world over. With the popularity of various forms of desserts, be it the Russian honey cake, the Turkish baklava, or the famous French entremets, it is evident that people associate sweets with happiness.

Who Invented Sweets?
Video link: https://www.youtube.com/watch?v=S0p6wVXukXs 

Since prehistoric times, honey has been the oldest type of sweet consumed by humans. The ancient Egyptians, who created sweets by blending fruits, nuts, and honey, are credited with developing confectionery, around 2,000 BC. 
Sesame seeds were used in Chinese, Greek, and Roman confections. Over three thousand years ago, the Aztecs in Mexico made a bitter beverage out of cocoa beans. After 1500 years, sugar was used to sweeten this beverage.
Since ancient times, sugar has been farmed in India and has been the primary ingredient in all Indian sweets. Even the words for sugar and candy have their origins in Sanskrit, an ancient Indian language.
You would be surprised to know that the Indian subcontinent has a greater variety of sweets than any other country. India not only has a rich and long cultural past, but it also has a long-standing connection to sweets.
India's love for sweets
Sweets have been an integral part of Indian cuisine through generations. There are many sweets that stand out as the pride of the place, regardless of which part of India one visits. This is mostly because of the ancient stories linked to the sweets, and how the secret recipes were handed down from grandparents to grandchildren. Many families have recipes that they do not share with everyone, keeping family traditions alive. While many new names have been added to the list of Indian sweets, some of the traditional ones are on the verge of oblivion. 
Malpua, Elaneer Payasam, Sarbhaja, Thaen Mittai, and Kharwas are some of the oldest sweets that have gained a legendary reputation worldwide. Although they have been quite popular in the past, they seem to be increasingly replaced by other, more popular varieties.  
Think India, and the image that comes to mind is a land of exuberance and celebration. At any time of the year, Indians have something to celebrate- a festival, a wedding or the birth of a new member of the family. And we love to celebrate it all with sweets. Gulab jamuns, rasgullas, kaju katlis and jalebis are exchanged, fed and consumed to add to the merriment and joy. But what has happened to the deliciously healthy ingi mittai, or the extremely crunchy and nutritious kadalai mittai, or even the humble but never simple then mittai? 
We present to you some of the richest, most exquisite, and almost-forgotten Indian sweets, each with its unique texture, flavour, and richness. 
If you are from the south of India and have been around before the turn of the millennium, this post is going to take you down a sweet memory lane. And, if you are one of those people who were born after 2000, here is a list of things that you would have missed out on, were it not for sweet makers like Anandhaas Sweets.

1. Kovilpatti Kadalai Mittai
Intriguing, this confection is the South Asian version of French nougat or British butterscotch. Kovilpatti Kadalai Mittai is a popular sweet from the Kovilpatti region of Tamil Nadu's Thoothukudi district. 
There are only two main components used to make this sweet: organic jaggery and groundnuts. Some stores also add colourful coconut strands to these sweets. Also known as peanut chikki or groundnut chikki, this is one of the many delicacies to add to the long list of Tamil Nadu's sweet dishes that have received the GI tags. This sweet has been an integral part of village fairs and temple celebrations in the southern parts of Tamil Nadu. 
Interestingly, the majority of Kovilpatti residents believe that the water from the neighbouring Thamirabarani river is responsible for the unique flavour and taste of the Kovilpatti Kadalai Mittai. 
Kadalai Mittai, or the Chikki, is so nutritious that it has even caught the eye of WHO and UNICEF, who have incorporated it into their nutritious diet plans for Indian children who are below the poverty line and malnourished. Well, let's just say our grandmothers definitely knew what they were cooking up in their kitchens!
2. Nela Kadalai Urundai
Have you walked past the local grocery shops and seen tall glass jars full of wonderful- looking sweets that you are tempted to buy? The Nela Kadalai Urundai, or the peanut jaggery balls as people like to call them, are full of nutrients and bursting with taste. These are another version of health in a bite. The Nela Kadalai or peanut is either ground, broken, chopped or added whole to make this sweet. Again, the ingredients are simple, and the cooking process is a labour of love. The two main components of this sweet are organic jaggery and peanuts. The jaggery is melted, the peanuts are either roasted and then added or added raw, and then, once this mixture reaches a certain consistency, they are made into small balls by hand. 
As a rich source of iron, protein and selenium, these were the ultimate bites of energy while children frolicked in the summer heat and took a quick break from play. 
3. Kamarakatt/Kalkona
As far as addictive snacks go, very few can top the ancient candy, kamarakatt. It is also known as kalkona in some parts of Tamil Nadu. A delicious candy made with jaggery and coconut, the kamarakatt is what dreams would be made of, if they featured sweets. A staple in the snack boxes of the children of yore, the kamarakatt is an instant energy booster and something that carries a host of goodness in it. As any hard candy works, popping a kamarakatt in your mouth means that you don't crave any snacks for a while, as the sweet takes a while to dissolve completely. What's more, it is quite filling. These are the original draggies and have been the go-to candies for many years. 
Our forefathers were quite the sticklers for healthy food, even when they were indulging in sweets. Jaggery is a great way to ensure that the haemoglobin levels in the blood remain high and the sugar content remains permissibly low. Kamarakattu is known to aid in digestion and to resolve gastric problems. It is also a great way to exercise the jaw and, strangely, was used to help kids who required strengthening of the muscles of the jaw. Nowadays, some sweet makers like to add a twist to this ancient sweet and add a dash of spice in the form of ginger or cardamom to it. 
4. Then Mittai
A bright orange or reddish-orange soft candy that was a staple in the glass jars of the petty kadai or petty shops in Tamil Nadu and some parts of Kerala, the thaen mittai was popular. With more and more sweets coming into the market, these sweets have been delegated to a corner. The ingredients that go into making this sweet are rice, urad dal, sugar or jaggery, water and oil. The centre of this sweet is filled with liquid and tastes wonderful when bitten into. This is a fried sweet, dipped in sugar syrup and coated with sugar. 
As an evening snack or a pick-me-up between meals, then mittai is great to satisfy sugar cravings and also small enough, so you don't have a calorie overload.
5. Pottukadalai Urundai
The Indian kitchen has a remedy for every ailment and a pulse, gram or spice for every need. Pottu kadalai urundai is another healthy snack to emerge from the wonderfully healthy kitchens of the past. High in protein, high in fibre and surprisingly low in fat, these laddus are made with jaggery and roasted gram. Usually, the roasted gram is used when it is freshly roasted. It isn't to be stored away for later cooking, as the nutrients are best drawn when the gram is hot. Pottu Kadalai, or roasted gram, is best known for its weight loss properties, as it is low in calories. It boosts immunity and helps to combat heart problems, improve bone density and help with menstrual health. These urundais are packed with health benefits and also delicious to eat. 
6. White Ellu Urundai
Ellu or white sesame is full of benefits. A great source of fibre, proteins and vitamins, white sesame helps lower blood pressure and cholesterol. Therefore, ellu urundai has been a staple in many south Indian households, as this sweet is a great snack for people of all ages. It is made with white sesame and jaggery, ellu urundai has a unique taste that makes it difficult to stop with just one. However, given how easily it fills you up, there isn't much worry about eating too many sweets. This sweet is also something that helps with women's health, and so it has been a sought-after sweet that is both easy to make and store and perfect for guilt-free consumption. 
7. Karuppu Ellu Urundai
Black sesame seeds are another wonderful ingredient to have in the kitchen, as they are great for so many ailments, including the everyday headaches and muscle aches. Being rich in omega-3 fatty acids, these seeds are great for hair and skin health and are loaded with antioxidants. They are rich in zinc, magnesium and other minerals and, therefore, great for feeding mothers. Karuppu ellu urundai is a small laddu-shaped sweet that is packed with the goodness of jaggery and black sesame seeds. This powerhouse of goodness is another staple in the Indian kitchen as a surefire way to boost the nutrient value of snacks and also to ensure that everyone in the family stays healthy. 
8. Ingi mittai
Ginger is a spice that has not really received the recognition it deserves. As a cure-all when it comes to stomach ailments, ginger is one of the best digestive aids. Ginger usually finds a place in many recipes, whether they are vegetarian or non-vegetarian, and it is no wonder that there is a sweet made with ginger. It probably was a genius grandmother who thought of a way to incorporate ginger with jaggery to make something so healthy and unique in taste. This candy, yet another draggy, is slightly spicy and hits your taste buds the moment you pop one into your mouth. These are great for digestion and can be had after every meal. 
These mouth-watering sweets may have been getting less attention with the popularity of the more modern sweets, but their taste and health benefits ensure that they are never forgotten. Like Anandhaas Sweets and Savouries, many sweet-makers have been on a mission to revive the popularity and reach of these sweets. So, if you are craving these sweets, visit your nearest sweet shop or check online on our website to indulge in some recipes from the past.

---